There has been a positive trend and interest has increased significantly in dressage in Falsterbo in recent years. Jana Wannius and Antonia Axelson Johnson have been working in partnership for many years, and this has now resulted in the Axel Johnson Group joining as a significant partner.
-"The family motto is 'Passion for business and Passion for horses'. This fits in so well with Falsterbo, where I've been monitoring the positive trend and seen how the event has become better with every passing year," says Antonia Axelson Johnson.
The Falsterbo Horse Show has the highest international classification, 5*, for both show jumping and dressage. The Axel Johnson Group is lending its name to the new 5-star Nations Cup classes in dressage, and the prize money for the 5* class alone will total 150,000 euros.
-"Together with Axel Johnson Group and the personal engagement of Antonia Axelson Johnson, we can continue to develop dressage at Falsterbo to the very highest international level," says Jana Wannius, President and Show Director, Falsterbo Horse Show.
The 5-star classes in dressage: Friday 10 July Nations Cup, Saturday 11 July Grand Prix Special and Sunday 12 July Grand Prix Kür.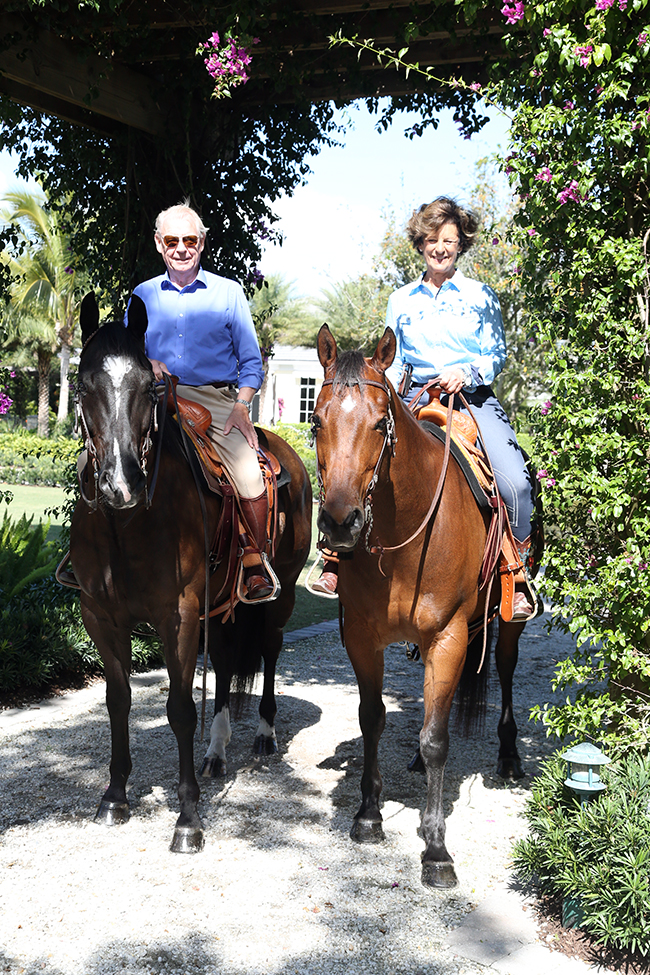 Image caption: Antonia Ax:son Johnson and Jana Wannius on Antonia's trail horses Duallin In The Dirt (Monroe) and Midnight Fling Run (Fargo).