How does a rabbit think, what does a horse like and how does it really feel living inside a doghouse?
With the purpose to stimulate and develop children's compassion for animals and nature, Family Corner offers a learning experience for small and big players together with our amazing partners, sponsors and staff. 
In over three thousand sq.m you will find a craft workshop, playstage, cafe, small children corner, stick horse paddocks and of course exciting animals. We have activities for both small children 0-3 years old and the big ones up to 10 years old. 
Family Corners opening hours are 10:00-18:00.
Coffee, pastries and lighter types of lunch will be served in the Children's cafe. 
During the week the Sydskånska Kennel club, Skanörs Library and Panduro is some of the parners that will join us. Just as previous years we will also have bouncy castles and lots of fun for the older children. This activities are fee-based. 
In the Family Corner we love stick horses. Panduro sells stick horses in a stick horse shop located in the area. Create your own stick horse or borrow one to play with in our stick horse paddocks. Stick horse qualification will be held all week and end with a big final in the Falsterbo Arena. A dressage paddock is also avalible.
We hope you know that children up to 10 years have free entrance when in company with a paying adult? 
For more information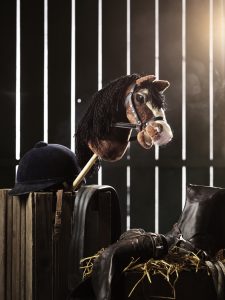 Elin Frost
Staff Manager Family Corner
elin@kulturell.se
Falsterbo Horse Show 2023
+46(0)707-781678
www.elinfrost.se