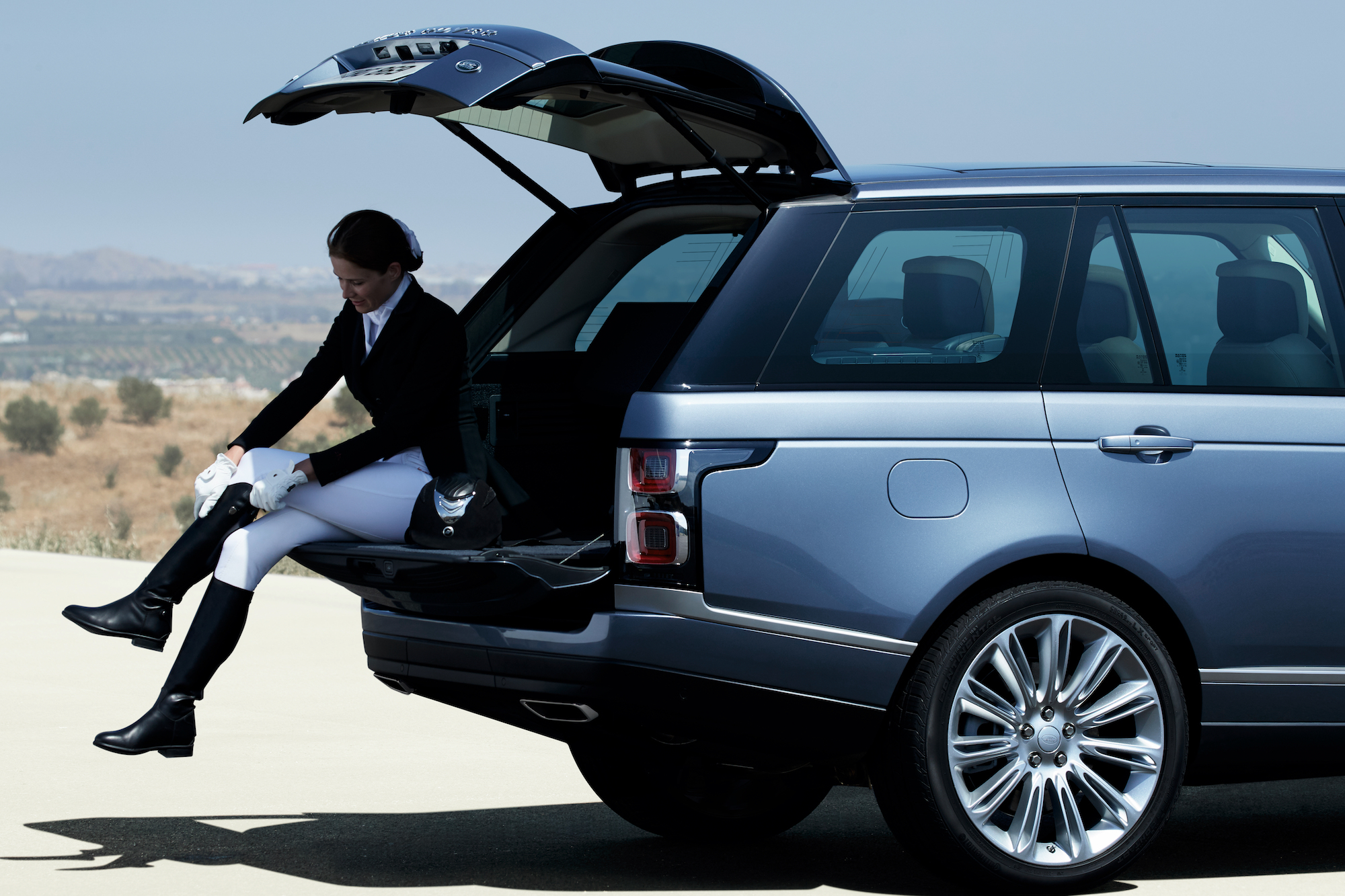 Nu är avtalet klart mellan Falsterbo Horse Show och Jaguar Land Rover. Det är inte bara premiär för Jaguar Land Rover i Falsterbo utan även inom ridsporten i Sverige.
– Vi är verkligen glada över att få vara en del av det här fantastiska eventet. Land Rover har befunnit sig i hjärtat av ridsporten i över 30 år och har i mångt och mycket blivit synonymt med dess uthålliga livsstil. Sedan 1948 har Land Rover tillverkat autentiska bilar som andas legendarisk kompetens och prestanda, rakt igenom hela modellprogrammet. Henrik Bang – CEO British Car Import i Skandinavien
– Det känns otroligt roligt att kunna överraska våra besökare med en ny spännande bilpartner på Falsterbo Horse Show. Jaguar Land Rover tillverkar premium lyxbilar och varumärkena känns helt rätt tillsammans med Falsterbo Horse Show både som varumärke och även med vår publik, säger Elisabeth von Schrowe, Event Director.
Internationellt är Land Rover bilpartner även på två andra Nations Cup tävlingar; Dublin Horse Show, Irland och CSIO St. Gallen, Schweiz.
Förutom att vara Official car och erbjuda internationella ryttare shuttle mellan hotellet och Falsterbo, kommer Jaguar Land Rover också ha en fullständig utställning av aktuella bilmodeller, däribland helt nya Range Rover Evoque och Jaguar I-PACE som bland annat utsetts till World Car of the Year och Årets Bil i Europa 2019. Som pricken över i:et kommer det att erbjudas provkörning av flertalet modeller på plats. Hästkrafter möter hästkrafter!
För mer information kontakta:
Elisabeth von Schrowe, Event Director
Tel 040-47 30 01
E-mail: elisabeth@falsterbohorseshow.com
Jaguar Land Rover
Søren Hyltoft, Scandinavian Press & PR Manager
Tel: +45 42-14 22 26
E-mail: shy@jaguarlandrover.dk
Om Falsterbo Horse Show
Falsterbo Horse Show arrangeras i juli varje år och är Skandinaviens största utomhusevenemang inom ridsport. År 2019 hålls tävlingarna 6-14 juli. Falsterbo Horse Show innebär inte bara internationell toppsport där svenska och internationella toppryttare tävlar i både hoppning och dressyr, utan är även en totalupplevelse med spänning, show, fest och trevliga människor. Evenemanget har årligen över 60000 besökare. 2018 direktsände SVT 14 timmar från evenemanget. Totalt delades det ut prispengar för 9 miljoner kronor. Läs mer om Falsterbo Horse show på www.falsterbohorseshow.com.

Om Jaguar Land Rover
Jaguar Land Rover is the UK's largest automotive manufacturer, built around two iconic British car brands: Land Rover, the world's leading manufacturer of premium all-wheel-drive vehicles; and Jaguar, one of the world's premier luxury sports saloon and sports car marques.
At Jaguar Land Rover, we are driven by a desire to deliver class-leading vehicles, which will provide experiences our customers will love, for life. Our products are in demand around the globe. In 2018 Jaguar Land Rover sold 592,708 vehicles in 128 countries.
We support around 260,000 people through our retailer network, suppliers and local businesses. At heart we are a British company, with two major design and engineering sites, three vehicle manufacturing facilities and an engine manufacturing centre in the UK. We also have plants in China, Brazil, India, Austria and Slovakia.
Our innovation is continuous: we will spend in the region of £4 billion this year on new product creation and capital expenditure.
From 2020 all new Jaguar Land Rover vehicles will be electrified, giving our customers even more choice. We will introduce a portfolio of electrified products across our model range, embracing fully electric, plug-in hybrid and mild hybrid vehicles as well as continuing to offer the latest diesel and petrol engines.
www.jaguar.se www.landrover.se