Dressyren i Falsterbo har haft en positiv utveckling och intresset har ökat markant de senaste åren. Jana Wannius och Antonia Ax:son Johnson har haft ett mångårigt samarbete, som nu resulterar i att Axel Johnson Group går in som en betydande partner.
– "Passion for business and Passion for horses är familjens motto." Det passar så bra i Falsterbo, där jag har följt den positiva utvecklingen och sett hur evenemanget blir bättre år från år, – säger Antonia Ax:son Johnson.
Falsterbo Horse Show har högsta internationella klassificering, 5*, både när det gäller hoppning och dressyr. Axel Johnson Group namnger de nya 5-stjärniga Nations Cup klasserna i dressyr och prispengarna bara i den 5* delen kommer att uppgå till 150.000 euro.
– Tillsammans med Axel Johson Group och Antonia Ax:son Johnsons personliga engagemang kan vi fortsätta utveckla dressyren i Falsterbo till absolut högsta internationella nivå. säger Jana Wannius, President och Show Director, Falsterbo Horse Show.
Dressyrens 5 – stjärniga klasser äger rum, fredagen 10 juli
Nations Cup,lördagen 11 juli Grand Prix Special och söndagen 12 juli Grand Prix Kür.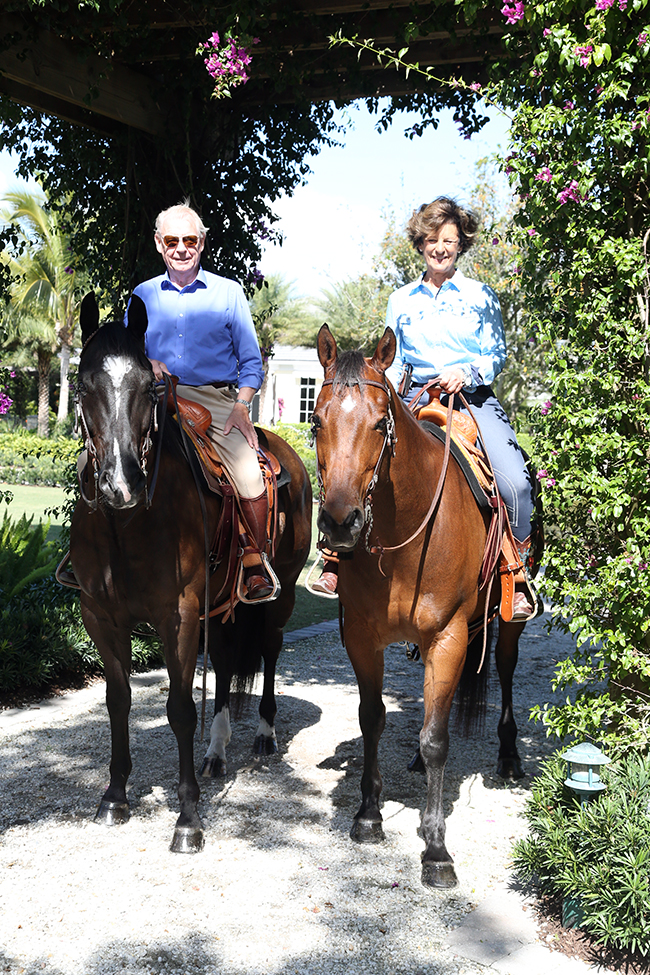 På bilden: Antonia Ax:son Johnson and Jana Wannius på Antonia's Quarter häsar Duallin In The Dirt (Monroe) and Midnight Fling Run (Fargo).